To our Sandals Resorts fans: Sandals Royal Curaçao is open for booking!
The official opening date is set for April 14, 2022, and it couldn't come soon enough!
If one of our GEMS has ever planned a Sandals Resorts honeymoon, anniversary trip, or vacation for you, FOOD becomes a big part of the conversation very quickly! Sandals Royal Curaçao will boast the resort chain's first ever Food Trucks! If we've sent you to Beaches Turks and Caicos before, then you've had the opportunity to try a few out – and what a hit they've been! Sandals tells us that there will be 3 trucks, representing traditional Curaçao fare, Spanish tapas, and Asian fusion options. Of course, these are all included as part of the all-inclusive experience!
Amongst the 9 restaurants you will also find Sandals Resorts' first-ever floating restaurant: The Duchess. We think this GEM will be the backdrop for many special celebrations…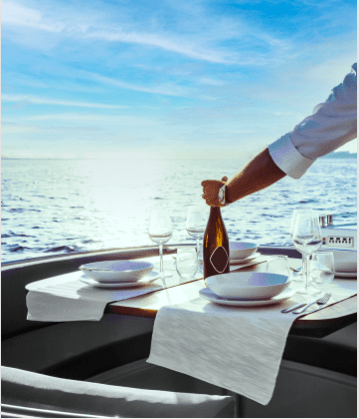 Have you ever visited Amsterdam (or dreamed of visiting there)? Sandals Royal Curaçao also boasts a café, similar to those you'd find along the canals there: the Kanaal Cafe and Bar. We can't wait to enjoy our coffee with amazing sweets like Stroopwaffles and Poffertjes. Coffee and sweets not your thing? Well, it will also double as a wine and cheese bar!
Are you ready for another Sandals first? ALL COUPLES who stay in the top two suites – the Kurason Island Suites and the Awa Seaside Bungalows – will be provided with Sandals-branded Mini Cooper convertibles, allowing you to explore the island.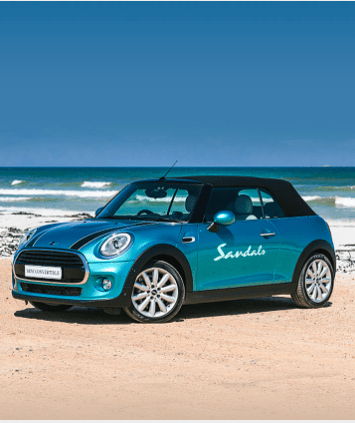 Guests in ALL suite categories will be able to enjoy complimentary access to Dutch bicycles to explore the 3,000 acre resort, as you wish.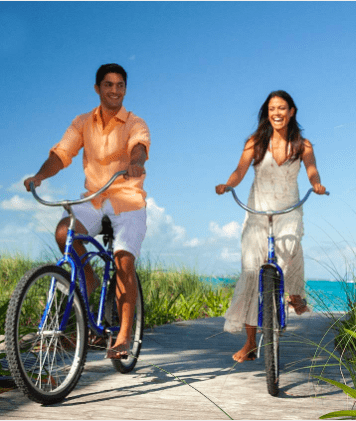 WOW….so many firsts for Sandals Royal Curaçao …but we're not done yet! This resort will boast a two-level infinity pool, as well as a fresh saltwater pool (straight from the ocean!) with a sand bottom.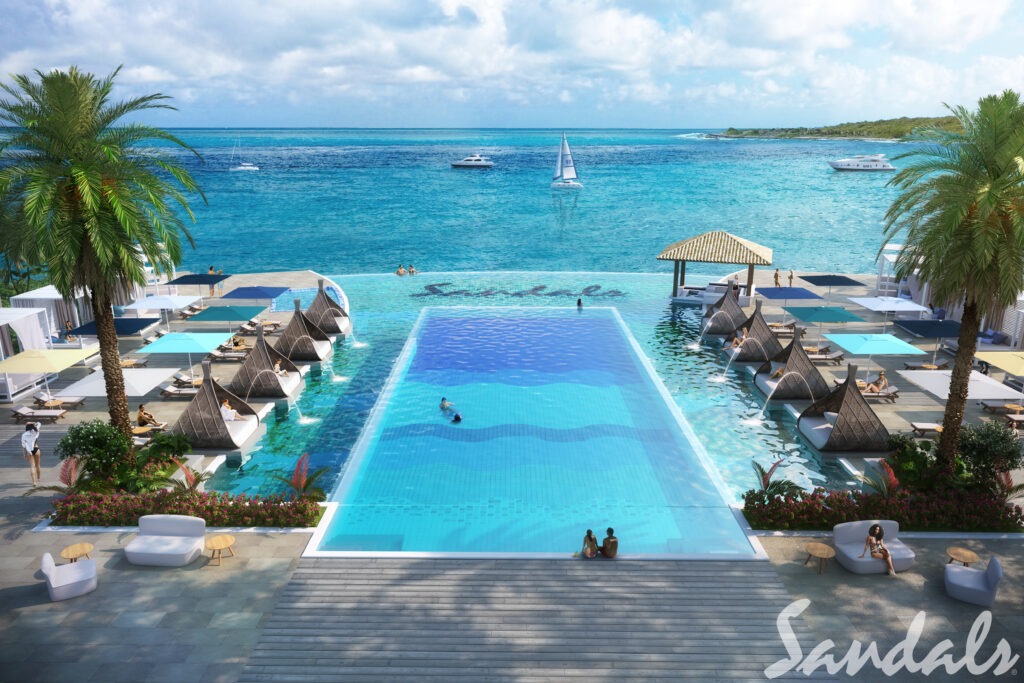 Your GEMS have seen and stayed in some pretty amazing Sandals Resorts rooms and suites over the years…from rondovals (those romantic suites-in-the-round), to skypool suites (a view and a private pool on your balcony), to over-the-water bungalows…so what could they possibly do next?
How about bungalows with butler service, surrounding a heart-shaped pool, with a heart-shaped island in the middle? Can this be any more romantic??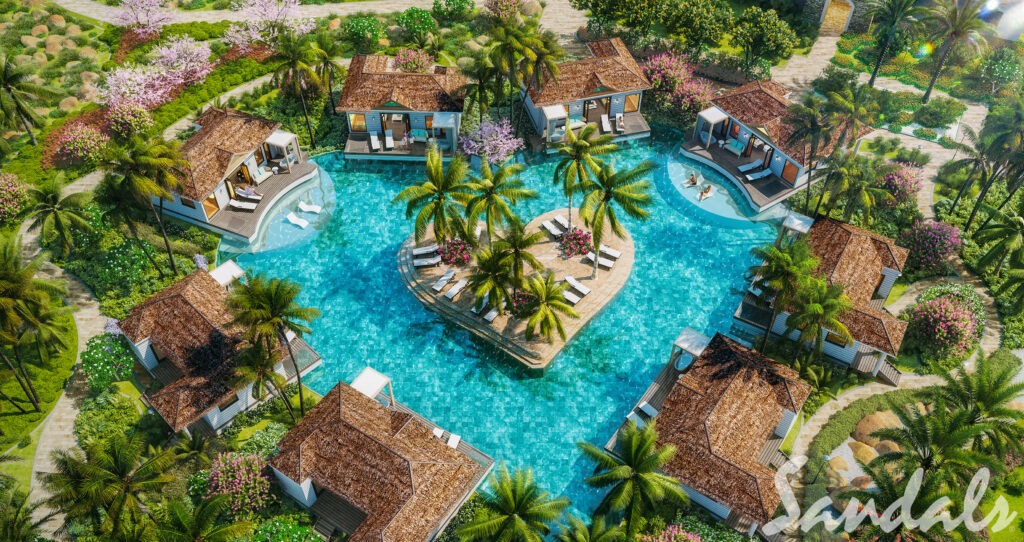 The top suite at Sandals Royal Curaçao is a seaside bungalow with a private pool. These suites are in a cluster of 5 villas, and set right on the coast. We are in love!!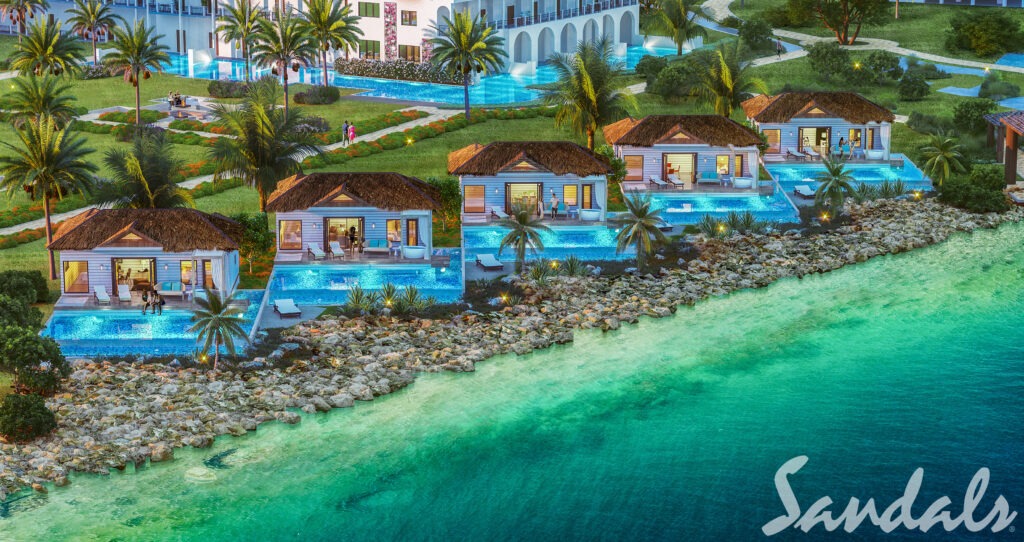 As an exclusive opening offer, guests who book now through November 2, 2021, can get up to $1,000 Instant Credit when you book any qualifying vacation of 7 nights or longer. Your Certified Sandals Specialist GEMS are ready to craft your honeymoon, anniversary, or couples getaway, to this gorgeous NEW resort!
~Maria
PS: If you book through any of the above links, on our co-branded Sandals site, please let us know so we can advise how we can service your reservation and keep you up-to-date on the ever-changing travel protocols.